River Mead Academy Advisors
River Mead School is part of The Mead Academy Trust. The responsibility for the strategic management of the school is shared between the Head of School, The Board of Directors and the Academy Advisors.
The Academy Advisors support River Mead School and have a general responsibility for the strategic management of the school. They are not expected to take detailed decisions about the day to day running of the school – that is the function of the Head of School.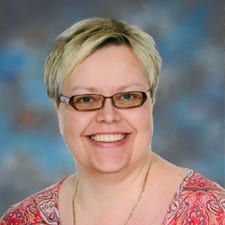 Helen Holland
Chair of Academy Advisors

Read more...
I have been a governor at the school since 2010 and I have seen many changes. I wanted to become a governor to learn more about the school and what education was available to my children who both attend the school. As my children are young, education was all new to me and it has changed considerably since I went to school. Becoming a governor was a good way of looking inside out and providing my views as a parent on how the school can improve and I could use my experience to initiate these changes. I bring experience of working with people, good organisational and communication skills and put them to good use by representing the parents fairly and supporting their views within the governor forum. I will work closely with the staff at River Mead School to ensure that the best education is provided for all our children.
Karen Austin
Ex-Officio Governor
Read more...
I am the Head Teacher of River Mead.
Lyssy Bolton
Ex-Officio Governor
Read more...
I am the Executive Head Teacher for The Mead Academy Trust.
Rob Wilsher
Co-Opted

Read more...
"I have a background in Finance and am a qualified Accountant. The decision to support the team of Governors at River Mead was driven by my working life in Swindon, being quite separate to home life and family in Bradford-on-Avon. I wanted to get involved more locally using the skill sets I have. Being a school Governor is a new adventure for me, and I look forward to the challenge" Rob's specific Finance/Accountancy skill set and experience will provide a necessary link between River Mead Governing Body and the TMAT Resources Committee, supporting the financial requirements for The Mead Academy Trust, and achieving compliance with the Education Funding Agency Regulations.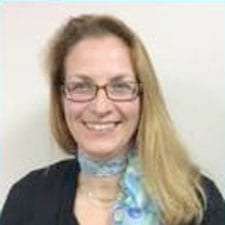 Viki Bennett
Community Governor

Read more...
I use my professional skills in education to support children at River Mead to reach their potential. My career in education started as a teacher of Reception and Y1 where I learned that children are fantastically competent learners who seek fun, inspiration and challenge. Since then I have had quality improvement posts in Wiltshire and Bristol, supporting teachers, practitioners and managers to develop effective practice. I have gained valuable experience working with early years settings through the processes of monitoring, change and reflection. I lecture in Early Years education at Bath Spa University and also recently researched professional development for Teaching Assistants, who play a crucial role in enabling children to succeed.
Emma Larkham
Co-Opted (No Voting Rights)

Read more...
Emma is a Deputy Head Teacher at River Mead.
Claire Mills
Co-Opted

Read more...
 My name is Claire Mills and I am a Community Governor at River Mead School. I am the subject link governor for science. At the end of my maternity leave I decided not to return to work but I wanted to still use my skills and experience in enhancing STEM (science, technology, engineering and maths) education in some way. Becoming a governor was the perfect opportunity to do this. It also enabled me to become more familiar with how a primary school works as well as an opportunity to support the local community. I chose River Mead School because I felt it would be a rewarding experience to help the school develop and improve which so far it has!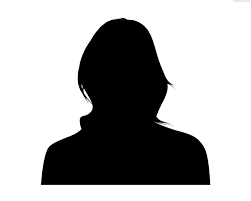 Stephanie Davis
Appointed SEND/Safeguarding Advisor

Read more...
I have responsibility for Special Educational Needs and Child Protection and work closely with Mrs Jamieson to support the school in these areas. I have 2 children who both started in reception and are now at secondary school, so I feel I have been through a lot of change with the school. I enjoy being a Governor as I feel I can give something back to the school which is giving my children so much..
Governor Resources
Password Protected