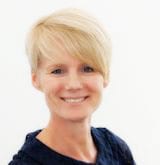 I am delighted to be in the position of Head of School at River Mead School and to be leading an enthusiastic and experienced team of staff who are committed to moving the school ever forward. As with all the schools in the Mead Academy Trust we aim to create a school culture that supports inspired teaching, effective learning, respectful relationships and high expectations of learning behaviours.
At River Mead, we understand that children learn best when learning is exciting, meaningful and challenging and that they are entitled to well planned and innovative experiences that are set in relevant contexts. We encourage the children at River Mead School to be confident to share their fascinations and interests with us as it from these that we get our best inspiration. We understand that children have a right to be leaders in their learning and that their motivation and engagement will help develop their skills, knowledge and understanding. Above all we want to ensure that all the children at River Mead School are happy, secure and safe. We will provide them with opportunities to play, explore, be active, be creative and to have their ideas taken seriously. We hope that parents, carers, governors and the wider community will recognise and celebrate the achievements at River Mead School and take pride in becoming active contributors of our learning community. We want to work in authentic partnerships and hope that River Mead School will be recognised as an inviting and inclusive environment.
We understand that every child and family is unique and that every day we will have much to learn from each other.
We welcome you warmly to the River Mead School 'family'.
Nicki Henderson (Head of School) and the River Mead Staff Team