"Children develop quickly in the early years, and early years practitioners aim to do all they can to help children have the best possible start in life." (DfE 2012)
At River Mead we believe in investing in our early education. We recognise that children in the Foundation Stage learn best and most effectively when they are given the opportunity to explore, investigate and learn about things that interest them. Carefully planned opportunities which are informed by the children's fascinations ensure that children are actively engaged in their learning and development. Topics may last a day, a week or even a half term depending on where the children take their learning.
Adults in the foundation stage focus on what the children can do, their stage of development and what their next steps are in order to support them in meeting their full potential. This is an exciting way to learn and teach and we share the children's learning journeys regularly with parents/carers.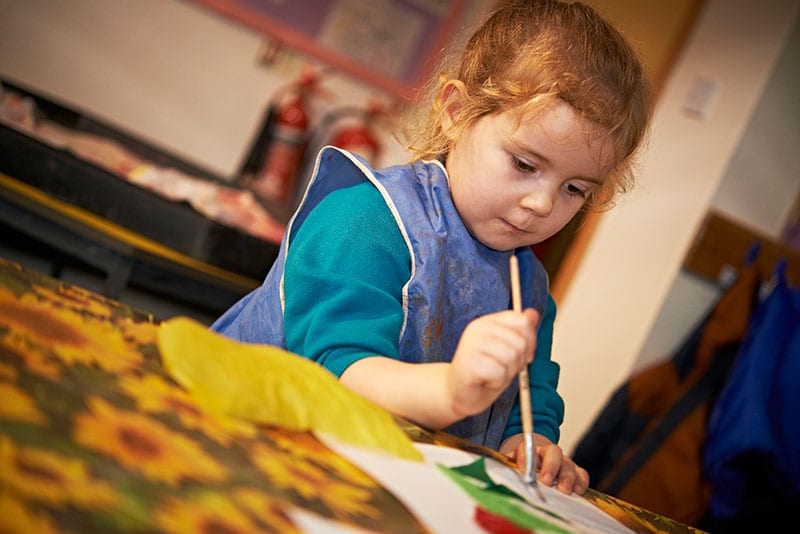 At River Mead we pride ourselves on how included the nursery children are within the main school. The children play alongside the reception children during their independent learning times where they are provided with a range of multi-sensory resources in both the indoor and outdoor environment. The children are also taken into smaller separate groups where the adults focus on teaching particular skills. The children regularly use areas such as the school hall for lunch and the library and their confidence in sharing these learning spaces has been highly effective in the promotion of their independence and in supporting a smooth transition into school.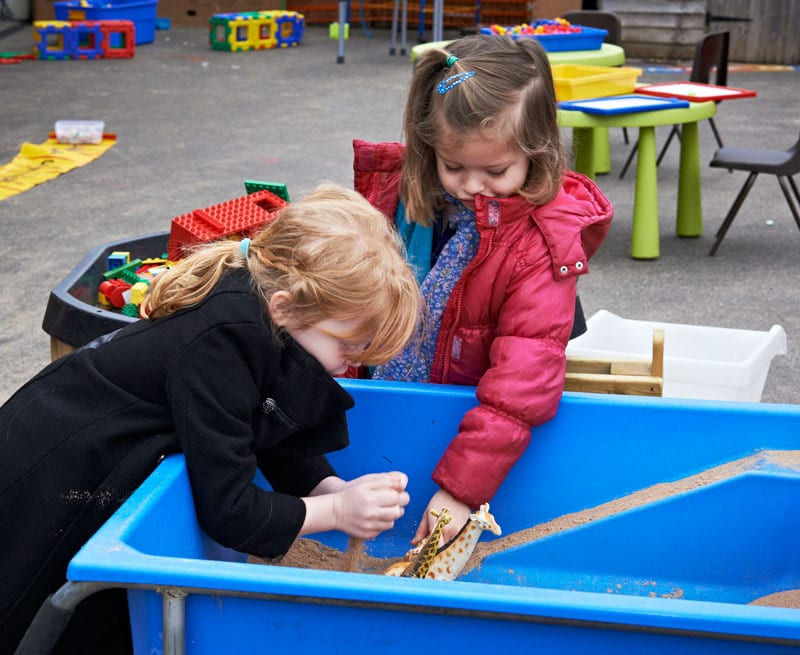 Session Options
We have 3 session options, half day which could be either a morning session or an afternoon session and a full day.
PLEASE NOTE SESSION TIMES WILL BE CHANGING FROM SEPTEMBER 2017 – PLEASE SEE THE NURSERY ADMISSION PAGE OF THE WEBSITE OR CLICK HERE TO GO DIRECTLY TO THAT PAGE.
The morning session runs from 8.45 to 11.45 – 3hrs
8.45 – 9.00 Independent learning – this is where we will place out a range of activities based on the children's interests and to support each aspect of the learning. The adults within the room will observe the children and extend their learning through their choice of activity.
9.00 – 9.20 Adult led activity – these are based on the children's needs and level of development and cover all aspects of the EYFS development matters. During these times we encourage discussions and participation.
9.20 – 11.00 Independent learning.
10.00 – 11.00 Snack shop open- the reception children run a snack shop throughout this time for the nursery children to come and have their snack. We use this time for a 'snack and chat' which is sometimes led by a thought provoking picture or question.
11.00 – 11.20 Adult led activity.
11.20 – 11.45 Independent learning and home time.
The afternoon session runs from 12.30 – 3.30 – 3hrs
12.30 – 1.00 The children have an outdoor large scale playtime which includes a rotation of equipment to support their gross motor skills and coordination.
1.00 – 1.20 Adult led activity.
1.20 – 2.00 Independent learning.
2.00 – 2.20 Adult led activity.
2.20 – 2.45 Independent learning.
2.45 Story and afternoon. We use this time for a 'snack and chat' which is sometimes led by a thought provoking picture or question.
3.30 Home time
An all-day session runs from 8.45 to 3.30 –  6 hrs
These are the same as the morning and afternoon session but joined together with the addition of lunch. The nursery children, along with reception and resource base children go to the school hall to have their lunch. Our philosophy at River Mead is to create a sociable, friendly supportive family environment while eating healthy food at lunch times. Children can bring their own healthy packed lunch or pay to have a hot school dinner, which needs to be booked in advance. Our hot school dinners are freshly prepared on site each day by our Sodexo Catering Team who  fully understand the importance of healthy eating.
Admission Information
We are able to take children into the pre-school in either Term 1 (September), Term 3 (January) or 5 (after the Easter holidays) after their third birthday.
If you are interested in our nursery please contact the school office  – 01225 703428 or office@rivermead.wilts.sch.uk – who will be able to assist you in the admissions process.